Our rescue dog Fozzie, of "Napping Fozzie" fame, just got a new
Toshiki and Maryszka lambskin and shearling collar, which Toshiki
actually spent a few long nights in the studio making. Up until this point Fozzie had been wearing a red bandana and a hand me
down leash. I think he looks really good in red, and it matches his snow boots.
And it has a nice secure place to attach his leash (not that he needs one as he is always at Toshiki's heels), and he can sport his id tag from the vet for safety! (a a little Daruma charm for luck!)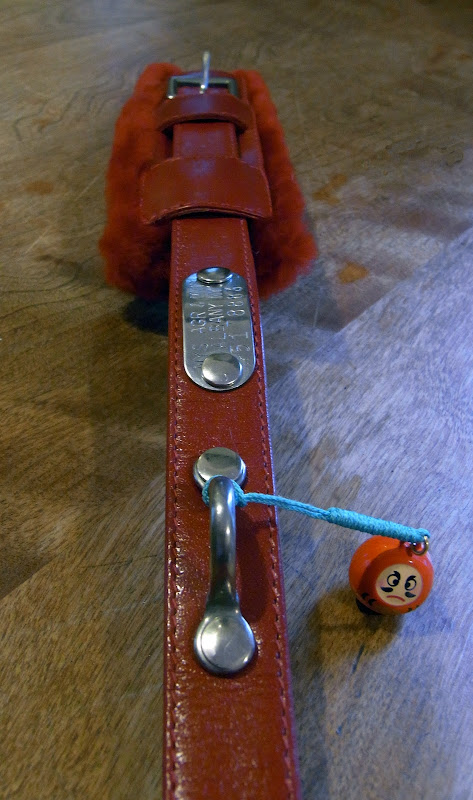 Even though he is currently at almost 300,000 YouTube views, and 2nd in popularity on
Yahoo Japan in ALL categories, Fozzie remains unfazed by the fame, and is usually doing what he does best, napping!